Zama American Middle and High School


Classes of 1958 - 2018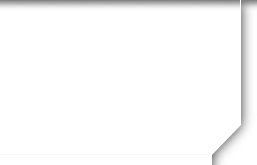 Joining the ZAA
Although joining this website is free and open to everyone, we hope you will consider becoming a member of the Zama Alumni Association and supporting us through dues. The dues are currently $22.00 per calendar year.

The dues are used for various things including: continuation of the website for all alumni and faculty to utilize, sponsoring the all-class reunions that are typically held every two years, and purchasing a page in the Zama High School annual.

A scholarship for Zama High School students is in the works also.

(Have I paid my dues? Click here to find out.)
---
How to Join the Zama Alumni Association!
Currently we offer our membership application in .PDF or .DOC format for you to fill out and send in with your check for the dues. OR, you can do the entire process online and pay with your credit card, however you feel comfortable. Click on the format you would like below to download the file.

ZAA Membership form (.PDF)

ZAA Membership form (DOC)

Download the one that suits you best, fill it out and send it, with your annual dues, to the address on the form. Our mailing address is:

Zama Alumni Association
Unit #I5-1, PMB# 402
98-820 Moanalua Road
Aiea, Hawaii 96701


HOW TO JOIN ONLINE:

Click this link to Join Online -- Pay your dues via MC/VISA/AMEX etc. or PayPal

Thank you for your interest, and we look forward to having you join our family!

As our valued Zama Alumni Association member, personal information submitted during our registration process remains private and is never sold or distributed to third parties outside of the association at any time. Information you provide is used strictly for administrative purposes only.

Zama Alumni Association By-Laws are located here.
2007 Balance Sheet and 2007 P&L Statement
2008 Balance Sheet and 2008 P&L Statement
2009 Balance Sheet and 2009 P&L Statement
2010 Balance Sheet and 2010 P&L Statement
2011 Balance Sheet and 2011 P&L Statement
2012 Balance Sheet and 2012 P&L Statement
2013 Balance Sheet and 2013 P&L Statement
2014 Balance Sheet and 2014 P&L Statement
2015 Balance Sheet and 2015 P&L Statement
2016 Balance Sheet and 2016 P&L Statement
We would like to thank the following individuals for their generous donations towards our operating funds.
---
(Updated 06/25/2016)

_Class of 1966
Alan Kikuyama
Alice Tulley
Alison Hall
Allen Agor
Anita Tsuhako
Ann Holland
Ann Johnson
Annette Estes
Barbara Coulston
Barbara MacConnell
Beau Kvitky
Becki Shannon
Betty Jane Lee
Bob Nechanicky
Brian Fukuhara
Bruce Derr
Bruce Okumura
Candy Claar
Carlos Garcia
Carolyn Mcgraw
Charles Chase
Charles DeCourt
Christine Davis
Cindy Allen
Cindy Nelson
Colette Renville
Constance Yuhara
Craig Beaudry
Craig Sutley
Cynthia Lasko
Danny Lee
David Guffey
David Hunter-Chester
David Lowe
David Martin
David Schueler
Dawn Bradshaw
Deborah Lowe
Deborah Welch
Debra Noe
Diane Irell
Diane NotHelpHim
Dona Sue Ohkawa
Donna Wiles
Ed Okamoto
Edward Canell
Elizabeth Edwards
Frank Luther
Frank McDowell
Fred Esch
Fred Fulcher
Gene McCall
George Kitrinos
George Mosier
George Wagner
Glenn McCoy
Guy Decker
Gwen Grayson
Heidi Jerakis
Helen Ingham
Irene Quiroz
James Hewitt
James Northing
Jamie Weyeneth
Jane Fields
Janis Thomas
Jeff Madison
Joan Mahoney
Joan McMillan
Jocelyn Ansley
Joel Knepp
John Bishop
John Chaisson
John Gilbo
John Gordon
Joseph Myslinski
Judy Clay
Judy Mackey
Judy Meredith
Julian Ingram
June Takizawa
Karen McCalla
Karen Waters
Karrie Nesbit
Karrie Ward
Kathy Rock
Kay English
Kellous Stott
Ken Okamura
Ken Ray
Kim Kennedy
Kimi Anne Houston-Sur
Kristal Blanchone
Laura Beach
Lawrence Hamernik
Leslie Dubois
Leslie Ramsay
Leslie Randall
Lily Kvitky
Linda Maki Morinaga
Linda McTaggart
Lisa Pirak
Lorna Schmid
Lucille Ng
Lyle Bishop
Lynn Staulcup
Margaret Freeman
Margaret Ressner
Margelia Hadbavny
Mark Dimon
Mark Okinaka
Mary Caldwell
Maury Mulligan
Michael Sakayeda
Michael Wise
Micheal McFarland
Michele Heppler
Miki Sutton
Milton Isa
Mona Ohya
Nate Carlson
Nicholas Kiya
Nick Kiya
Norma Claar
Norman Kushiyama
Pat Mitchell
Patricia McFadden
Patricia Revilla-Sharp
Paula Costello
Paula Morrow
Phyllis Goodrow
Piinani Landers
Rawlene Liliko
Reichel Ogata
Reiko Pitts
Renee Morrison
Rich Able
Richard Long
Richard Nixon
Rick Christian
Robert Bishop
Robert Buglio
Robert Lee
Robert Wolfe
Roberta Stott
Roger Yamamoto
Rose Mori
Roxanne Janson
Roy Yamaguchi
Sabrina Vicars
Sandra Williams
Scott Merryman
Scott Pilgrim
Sean Mahan
Sharon Keuscher
Sharon Tannenbaum
Sharron Gray
Sheila Tajima-Shadle
Stephanie Kibler
Stephen Travis
Steve Kohr
Steve Miller
Steve Ragan
Susan Bell
Susan Mauller
Susan Mucha
Susan Powell
Suzanne Stamp
Terri Frank
Terry St. Pierre
Theresa Robertson
Thomas Barry
Tom Grady
Tracey Stubbs
Tracy Taylor
Valerie Bolinger
Vanessa Anderson
Veronica Hicks
Warren Ishii
Wayne Moy
Wesley Aihara
William Beck
William Kunkle
William Root