Zama American Middle and High School


Classes of 1958 - 2013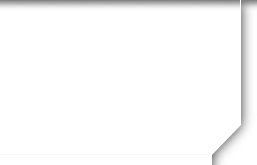 ANNOUNCEMENTS
*** Happy #6 on July 4th! ***
We'd like to send out a BIG thank-you to everyone for joining and spreading the word about our website! This particular site was "born" on July 4, 2009. Our website has grown surely and steadily over the years. The reason for that is each one of you, our alumni members!!
Arigato gozaimasu! Let's continue to work together to connect, reconnect and bring all of our Zama family members together!
---
Hello, Zama alum!! Is your name in the list?
All schoolmates can make a profile for themselves on this site. It is simple and free of charge to all Alums and former/current faculty members! Just go to "Missing Schoolmates" located at the bottom in the left-hand column, choose your class year and find your name. If you can't find your name, please click on "Contact Us," tell us your name and your graduation year, and we'll add it as soon as possible.
Note from ZAA President, George Mosier ('71): Everyone - Once you go in, please check your profiles. The data that we have is dated and you may not even be listed! :)
Also, I've had feedback that some of the information was incorrect as well... I apologize. But help us fix it up and with everyone's help, I'm sure we'll have a database that will help you reconnect with old schoolmates! And folks, if possible, put in the state and zip of where you live! The interactive map you can see at the right is great fun!
*****
Are you planning to have a Zama-related event in your area? We'll post all the info about your event on various pages here on the site. Let us know so we can help you spread the word!
*****
The site was created in July of 2009. It is a completely different site from the previous one and all names must be entered manually, a process which is still going on. Even if you were a registered member on the former site, you will need to re-register on this one and make a new password for yourself. As written before, if your name isn't listed, click on "Contact Us," tell us your name & your graduation year so we can add it right away. Also, if you see that a friend's name is missing, please let us know. Thank you for your patience and understanding!
*****
---
Did you know...?
** This year is very special for the following classes:
The 50th anniversary for the class of 1965
The 40th anniversary for the class of 1975
The 30th anniversary for the class of 1985
The 20th anniversary for the class of 1995
The 10th anniversary for the class of 2005

Congratulations to everyone celebrating anniversary years!
** Our website was launched on July 4, 2009 and as of July 1, 2015, we have over 1680 members! Arigato gozaimasu to each and every one of you for helping our Zama family to grow!