Zama American Middle and High School


Classes of 1958 - 2020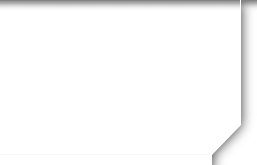 In Memory
Jeffrey Butler - Class Of 1961
Jeffrey Edward Butler, Sr., age 71, of Scottsdale, Arizona passed away on February 2, 2013 due to cancer. Jeff was born on December 6, 1941 in Honolulu, Hawaii. Yes, on the day before the Pearl Harbor attack! While in Japan, Jeff and family lived on Kamiseya. The family had also spent 3 years in London, 2 years on Adak, 2 years in Winter Harbor, Maine and always back the DC area for 3 years between posts.
Jeffrey was involved with numerous companies that spanned decades. He started with IBL in 1962, and ended with Cloud9 Learning LLC. His greatest accomplishment was with American Education Corporation where he was Chairman, and Chief Executive Officer. He sold AEC in 2010, and went on to start Cloud 9. He was a leader in educational software development.
He is survived by second wife Janis of AZ, two sons, Jeffrey E. Butler Jr. of OK, James A. Butler of CO, four grandchildren, Kyle, Kassidy, Sean, and Avalon, two sisters, Linda (Butler) Reese of FL (Class of '63), Carol Kline of PA, two brothers, Michael P. of VA, and Thomas C. Butler (Class of '65) of FL. He will be greatly missed, and we will never forget that great smile of his along with his outgoing personality.
And from his sister, Linda: One of my favorite and a special stories about Jeff. After graduating from Zama, Jeff went Stateside and from there he sent to me what has to be my best gift ever -- for my birthday he mailed to me the 33 rpm album of Joey Dee & the Starliters, Doin' the Twist at the Peppermint Lounge (1961). I couldn't get that album over to Sagamihara Teen Club fast enough! We danced and twisted the summer away -- wonderful memories. Thank you Jeff and you will be missed by all.