Zama American Middle and High School


Classes of 1958 - 2020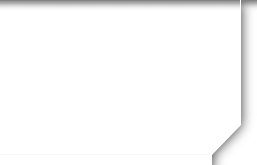 In Memory
Steven W. Stevenson - Class Of 1969
Steven W. Stevenson tragically passed away on September 13, 2001 in Thailand. He was trapped on the 25th floor balcony of a high-rise building which collapsed due to a fire. He was 51.
Steven was living in Las Vegas, NV. He is survived by his wife, Gayle Stevenson, his sister, June Stevenson ('68), two half-siblings and his parents.
***************
Steve W. Stevenson graduated from West Point Military Academy in 1973 with high honors. He continued to serve his country for the next five years. He then went to work for Kyocera, a Japanese international company. After that, he went on to start his own company that took him overseas traveling in Europe, the Far East, South East Asia and other places. He and his wife enjoyed a long and happy life together.
By most standards his life was lived to its fullest. It's just sad he could not be here today. He would have loved to have seen this site and join all the classmates from his youth. He was a good friend. He will be missed. Steve has a sister who was the class of '68, June Stevenson, and has two half siblings. I am not sure of their names, however I am sure if anyone is interested, they can look up June Stevenson in Seattle, Washington and his widow, Gayle Stevenson, in Nevada. She lives there with her parents. Steve's parents also live in Seattle, WA.
If I remember right, Steve attended Sagamihara Elementary School. He is in the yearbook. I do believe his teacher at the time was Mr. Travis and before that, he had Ms. Teel. We were in class with Ms. Beverly as we were classmates. It's been so long ago. But when I watch the program "You think you are smarter than a 5th grader?" I think of him. He had the smarts. If that program was in existence when we were 5th graders, you can be sure he would've shined! He was one of the smartest guys I ever came across and loved as a dear friend and then some. We were engaged for four years before we parted. We continued our friendship for many years until his death. His wife was gracious enough to call me and tell me the sad news. To this day... it's hard to believe. I would like to believe he is still around and went undercover. lol Wishful thinking.
Anyway... for those who knew him and loved him, he will be missed. May he rest in peace.
(Written by Phyllis Kay Larson - '70)