Zama American Middle and High School


Classes of 1958 - 2022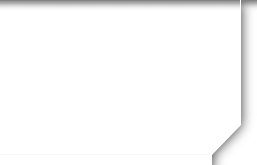 In Memory
Stephen Koba - Class Of 1973 VIEW PROFILE
Sharing Stephen Koba's obituary written by his children.

Stephen Mitsuo Koba of Hacienda Heights, California, a devoted husband, loving father, and loyal friend to many, passed away on January 15 after suffering a sudden heart attack at the age of 67. Stephen was born on June 27 in Tokyo, Japan to Mitsuro and Seiko Koba as the fourth and youngest child in his family. Growing up on an U.S. base in Japan, Stephen attended Zama American High School in Kanagawa, Japan where he made many lifelong friendships. He moved to South Pasadena, CA in 1975 and later earned a Bachelor of Science in Interior Design from California State University of Long Beach in 1983.

Stephen met his wife, Joy, as kids as their parents were longtime friends from their time serving in the U.S. army together. Their friendship blossomed into love beginning in November of 1977 and they were married in November of 1983. They were blessed with 2 children, Allison and Devin.

Since graduating in 1983, Stephen worked as an interior designer for over 40 years. He began his career working at multiple offices before establishing himself as an independent contractor. As an independent contractor, he had the flexibility to work primarily from home, which allowed him to help care for his parents who came to live together after their retirement.

Stephen had many great loves in his life. His early years were filled with a love of music and sports. Many recall the fond memories of watching Stephen play his favorite rock songs on the guitar with his friends at school performances. Stephen also enjoyed participating in his children's sports activities. He was a committed coach for their soccer (AYSO) and baseball teams, dedicating hours into study, practice, refereeing and volunteer work.

Stephen's love for God and music came together as he played in the worship ministry at West Covina Christian Church for many years. He used his musical talent as a guitarist and drummer for the worship team and his technical knowledge and interest to assist in the mechanical and sound department for the church.

A few of Stephen's other passions included fishing, crafting and all things Star Wars and Disney.

Stephen had a servant's heart, would selflessly offer his time and energy to everyone he met, and made many wonderful lifelong friendships with those he worked alongside.

He was well known and loved by all his family and friends and will be greatly missed.

Stephen is survived by his beloved wife, Joy of 39 years; his children, Allison (Shin) & Devin; his mother, Seiko; his siblings, Robert, Barbara (Joe) & Gail; his nieces and nephews, Stephanie (Melvin), Nicholas (Gina), Christopher, Leslie & Marc (Jaime). He was preceded in death by his father, Mitsuro; sister-in-law, Suzy; and parents-in-law, Maki & Noriko.
Click here to see Stephen's last Profile entry.