Zama American Middle and High School


Classes of 1958 - 2020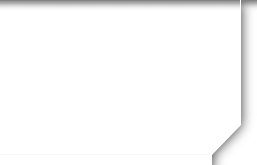 In Memory
Vince Nededog - Class Of 1985

Vince passed away suddenly on January 27th, after becoming ill a couple of days prior. He was 45 years of age and a resident of Lawton, OK.
*****************************************
Vincent was born on August 17, 1967 in Bangkok, Thailand to Vicente Nededog, Sr. and Chandpen (Maneeratana) Nededog. The family moved with the military to many locations including Germany, Lawton, Washington DC, Virginia, Japan and El Paso, Texas where Vincent graduated from high school in 1985. While in high school, he played football and wrestled.
He attended OU and was in the ROTC program and received the Ranger Award. At that same time, he joined the United States Army Reserves and stayed with them for over 15 years with the rank of Staff Sergeant with the position of drill sergeant. While in basic training, he was awarded the Leadership Achievement Award. He was sent to Fort Chaffie, Arkansas to Drill Sergeant School and, upon graduating, he was awarded the distinguished graduate award in his class. He returned to Lawton in the early nineties where he attended Cameron University. He also worked for Sophie's Gyro's (his family's business) for a few years and also worked at GEO as a guard and also a Food Service Supervisor. In 2002, he began working at Goodyear and Tire Rubber Company as a tire builder and worked there until his death.
He attended Blessed Sacrament Catholic Church and loved to watch sports including the Dallas Cowboys, OU Sooners and the Oklahoma City Thunders. He enjoyed fishing and taking trips to Las Vegas. He also enjoyed playing at the local casinos. Vincent also liked to play golf and ride his motorcycle.

He is survived by his father, Vicente Nededog, Sr., and his companion, Evelyn Powell; his sister and brother-in-law, Dianne and Henro Palacios, of Lawton; his brother and best friend, Christopher Nededog; two aunts in Thailand, Amphon and Noy; three uncles, Ninoye, Bompomol in Thailand and Tony in Guam; three nephews and one niece, Lucas Rehkop, Sammy Rehkop, Sophie Palacios and JoJo Palacios; he was also God Father to Mia DelaRosa-Hegi, Sammy Rehkop and JoJo Palacios. He also leaves behind a host of loving friends including a close friend, Han Huynh, and numerous cousins.

He is preceded in death by his mother, Chandpen Nededog, and aunts and uncles.