Zama American Middle and High School


Classes of 1958 - 2020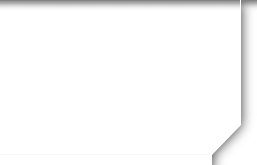 In Memory
Tom Myslinski

Thomas Stephen Myslinski passed away in March 2013, surrounded by his loving family. He was born on March 16, 1934 in Passaic, NJ. After graduating from Freeport High School (New York) in June 1951, he enlisted in the U.S. Air Force on October 15, 1951.
Mr. Myslinski's USAF career spanned 13 years with tours on Okinawa, Taiwan and mainland Japan. He left the USAF in July of 1965 as a Staff Sergeant who had performed as a Radio Operator, Production Specialist and AC&W Radar Repairman.
Joining the U.S. Army in August of 1965, Master Sergeant Myslinski retired in February of 1982 with 30 plus years of service with tours on Okinawa, Vietnam, mainland Japan and the Republic of the Philippines. He served as a Hawk Radar Repairman and a Counter-Intelligence Special Agent. His decorations include the Legion of Merit, National Defense Medal (1 Oak Leaf Cluster), Bronze Star Medal (1 Oak Leaf Cluster), Army Commendation Medal, Vietnam Service Medal, Korean Service Medal, United Nations Service Medal, Good Conduct Medal (5), Meritorious Unit Citation, Republic of Vietnam Campaign Medal, Army Service Ribbon, and Overseas Service Ribbon (2).
As an avid Karate student, he achieved a 3rd degree black belt while residing in Japan. His love of baseball and teaching led to a coaching career spanning over 30 years while shaping the character of hundreds of high school students.
He is survived by his wife, Mutsuko Myslinski; sons, Joseph and Robert Myslinski; daughter, Helen Myslinski Ingham.