Zama American Middle and High School


Classes of 1958 - 2020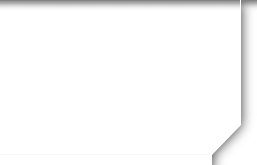 In Memory
Leon Brashier Jr.
LEON W. BRASHIER, JR, 64, beloved husband and father, passed away peacefully on Monday, July 18, 2005 after a courageous battle with cancer. Born on March 11, 1941 in Victoria, Texas, Leon was the son of Leon and Mary Ackerman Brashier. He and Glenda Wick became Junior High sweethearts at age 14 and later enjoyed 44 years of marriage.

Leon had a wonderful career with the Department of Defense Dependent School System where he served 25 years as a teacher, coach and principal, living abroad in Japan and Korea. While in Japan, Leon was first stationed at Johnson Air Force Base. Several members of the baseball team he coached there went on to receive professional contracts, making Leon very proud. At Camp Zama, Japan, Leon's legacy as both a coach and teacher was spread world-wide as he touched the lives of thousands of students. Leon's love of children was evident by his long hours coaching football and track teams to numerous championships. Upon retiring from the Department of Defense, Leon returned to Texas and continued to contribute to education by becoming Principal of first Como-Pickton High School and then Refugio Middle School. He was a fine educator, and his legacy will live on in the many lives he touched.

From what he did to what he said Coach Brashier was instrumental in the lives of his students. One of his former students recently wrote:

"He was my favorite teacher. I owe my determination to him."

Another student wrote:

"He always has a twinkle in his eye and a smile for everyone."

In the last few years, Leon and Glenda lived at their beloved Yellow Creek Ranch. It was for Leon a wonderful, peaceful place where he enjoyed being with Glenda, reading and getting visits from his children and grandchildren.

Leon is survived by his loving wife, Glenda, his son, Leon III, and his daughter and son-in-law, Debbie and Steve Carroll. Grandchildren are Kristen and Kaitlynn.
Leon was a faithful member of the Lutheran church. A service to celebrate his life was held at 11 A.M. on Wednesday, July 20, 2005 at St. Peter Lutheran Church in Hallettsville, Texas with Pastor Herb Beyer officiating. And interment followed at Hallettsville City Cemetery.

Pallbearers were Steve Carroll, Donald Jansky, Robert Meischen, Paul Pilat, Steve Wick and Jon Yoder.

In lieu of flowers, donations were made to the Hospice of South Texas, 1206 N. Texana, Suite A, Hallettsville, Texas 77964, or a book was donated to a library or child in his honor.

"... Well done, good and faithful servant. Enter thou into the joy of the Lord." Matthew 25:23

Student Additions

by Edwin G. Hawkins '79

Allow me to extend my sympathies the Brashier family. Please forgive me for the late response as I have only recently become aware of the information available on this site. My tribute today is to coach "B" as I've known him "the big guy with a heart of gold". Always caring for others and putting them first! Coach "B" was the one person in my life that time that was able to offer both solace and discipline with equal measure. This was no easy feat, something I now understand as a teacher, proud father and adult.

The only way to describe the heart felt emotion I'm currently experiencing is a strong sense of responsibility. Although I'm deeply saddened I know that coach "B" was not about sorrow but happiness and perseverance. I can still hear his voice in my head, "Edwin take responsibility for your actions and work on your attitude". No problem coach I'll continue work on that, just hope I turn out to be half the man you were.

In closing, I just have on more thing to say. Please rest now coach "B" your job is done. Those you have touched are many and I'm proud to be one of the few. Coach "B" forever!

by Craig J. Beaudry I '81

I have sent tributes and condolences directly to the family, but for those who would not have access to them, let me just say Coach B is a hero of my youth. I cannot even recall most of my instructors, but Coach B was unforgettable. He touched my life more than any other teacher, coach or counselor, for me he was all three and more. He did have a twinkle in his eye, kind smile, and was always encouraging. Because he believed in me, I felt worthy and could believe in myself. He directed my vocational education; he opened the doors for me to continue my training from the first week I came to Japan. He gave me recommendations that got me into many different schools. He obviously was able to see something that others missed. I believe it is because he took the time to look a little deeper, he did not judge outward appearances. My life has been very blessed, largely to the early efforts of Coach B. He made a difference during the most critical and turbulent time of my life. I will miss him; he made my world a better place. Peace and Love to his Family, their great loss is felt by many. I pray that his compassion and dedication will serve as an example for future educators to emulate.

by Kevin Kobayashi '84

Leon, I would like to send you my happiest years of being part of Zama as you tried to guide me in many directions, gave me guidance, inspirations etc to further my life, you always had that open door policy to vent etc. May you rest in peace looking down at those fellow Zama alums. God bless you. Peace.

by Tom Haskell '78

He was truly one of my favorite teachers. He showed tremendous passion and dedication in everything he did!