Zama American Middle and High School


Classes of 1958 - 2020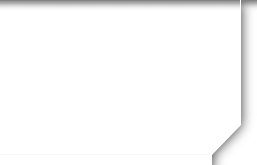 In Memory
Ann S. Kussmaul - Class Of 1963
Ann Kussmaul was born in 1945 and was educated at Mount Holyoke College, Duke University and the University of Toronto, obtaining doctorates in both Economics and Economic History. Most of her academic career was spent at York University, Toronto where she moved steadily from the position of Lecturer to full Professor.

She came to Fitzwilliam as a Visiting Fellow in 1983-84, 1984-85 and the Long Vacation 1986, and was a welcome visitor on many subsequent occasions. Her ground-breaking article, Servants in husbandry in early modern England in the Journal of Economic History (1979), led to her important book of the same title, published by CUP in 1981.

Even at that stage she was concerned by impending illness, but she went on to publish the equally important A general view of the rural economy of England, 1538-1840, also with CUP in 1993, and established herself as one of the leading authorities on the early modern family in agrarian England, through her innovative use of statistics and new insights into rural social structure.

She was appointed Reader in Economic History at Oxford in 1992, but the remission in her multiple sclerosis was short-lived and she had to retire early because of ill health in 1996. For a while she continued to visit St Hilda's College, where she was a Fellow, in her wheelchair for lunch, and she welcomed visitors to her home. In 1998 she moved to a Leonard Cheshire Home in Banbury, where she died on August 16, 2008.