Zama American Middle and High School


Classes of 1958 - 2020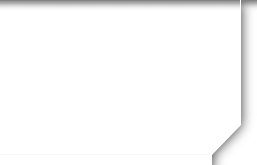 In Memory
Lawrence "Larry" Lee - Class Of 1970
Larry Lee passed away on November 10, 2011, from heart failure due to complications from diabetes and artery disease. He was 59 years of age.
Lawrence R. Lee was born on February 8, 1952 at Queen's Hospital in Honolulu, Hawaii. He was a resident of Daly City, California at the time of his passing.
He is survived by his son, Jason; daughter, Bonnie; sister, Kathy Lee Fier (c/o '68); and brother, Kendall Lee.
Written by Larry's sister, Kathy Lee Fier (c/o '68) - "Larry showed many talents while growing up. He was a good student all through school and he was a good athlete as well. At ZAHS, he lettered as a pitcher for the baseball team, and also competed on the tennis and basketball teams. He was a musician as well, playing drums.
In 1970, he went to college at Berkeley. It was here that he made many of the lasting friendships of his life. And it was through his friends at Berkeley that he met Anna Jee, whom he married in 1981. In 1982, their son, Jason, was born, followed four years later by their daughter, Bonnie.
Although a good student, Larry was happiest working with his hands rather than in an office. He enjoyed working on cars and he turned this hobby into a profession, becoming a mechanic specializing in German cars. But after Bonnie was born, he became a full-time stay-at-home Dad.
As the kids grew older, his hobbies included woodworking and he eventually turned that into a new career. At Berkeley Mills, he built cabinets for Larry Ellison's teahouse and tansus (Japanese dressers) for Jerry Brown and Robin Williams. Later, he worked restoring furniture and then got interested in wood turning, making beautiful bowls.
Through the years, though, Larry always loved fishing. He also always enjoyed following the San Francisco Giants and discussing, in great detail, their players, coaches and games. How fitting that, a year ago, he did finally get to see them win their first San Francisco World Championship."