Zama American Middle and High School


Classes of 1958 - 2020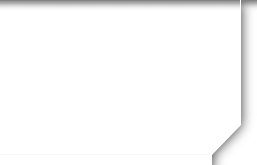 In Memory
Jackson Haskell - Class Of 1982
Jackson Coulter Haskell, 48, passed away on November 17, 2012 after battling pancreatic cancer. He was a resident of Columbus, GA.
Jackson was born July 25, 1964 to LTC (Ret.) Charles T. Haskell, Jr. and Diane Coulter Haskell in Columbus, Georgia. He was a graduate of Hardaway High School. He received his bachelor's degree from Columbus State University, and his master's degree from the University of Alabama.
A graveside service was held on Wednesday, November 21, 2012 at 2:00 PM in Parkhill Cemetery, according to Striffler-Hamby Mortuary, 4071 Macon Rd., Columbus.
Survivors include his wife, Melissa Haskell of Waverly Hall, GA; three sons, Dylan Rawlinson Haskell, Jackson Coulter Haskell, Jr. and Langdon Cheves Haskell; his mother, Diane Haskell of Columbus; two brothers, Charles T. Haskell, III (Laura) of Fortson, GA and Glenn Haskell (Heather) of Garden City, GA; three uncles, Louie Jackson Coulter, Jr. of Columbus, Gary L. Coulter (Rheanell) of Athens, GA and Elnathan Haskell (Angela) of Maryland; and several nieces and nephews.
Jackson was preceded in death by his father,

LTC U.S. Army (Ret.)Charles Thomson (Tom) Haskell, Jr. of Columbus; and his

grandparents; Charles T. Haskell Sr. and Marion S. Haskell of Columbia, SC and Louie J. Coulter and Frances W. Coulter of Columbus, GA.
Note from Jackson's brother, Glenn ('81):
My younger brother, Jack, passed away 11/17/12. I will always miss him.
Unfortunately my father, LTC U.S. Army (Ret.)Charles Thomson (Tom) Haskell, Jr., also passed away 4/17/14. There were a good many folks that knew and liked him. He and Doug Schulte got along famously.