Zama American Middle and High School


Classes of 1958 - 2020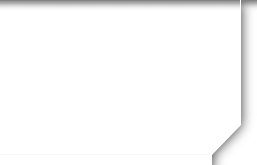 In Memory
Julie Fitzpatrick
Julie Fitzpatrick died on Tuesday, November 10, 2009, after battling lung cancer. She was 74 years of age. She was born Mary Jule Beaubier on July 28, 1935, in Evanston, Illinois. Her family moved to Fresno in 1946, where she attended Longfellow Junior High School and graduated from Fresno High School in 1953. At Fresno State College, she was a legacy member of the Delta Gamma sorority and received a bachelor's degree in Physical Education. She worked as a playground director for the Fresno Recreation Department where she met her husband, Edward Maurice "Doats" Fitzpatrick. They married in August of 1959, and immediately left for teaching and coaching positions in the U.S. military dependent schools, first in Japan and then in Berlin, where they arrived a week before the wall went up.
After traveling extensively in Europe, the couple returned stateside in 1964. Julie completed her master's degree at Fresno State and taught Physical Education there until 1972, when she left to become a devoted mother. During the next decades, she raised three children while taking care of her mother-in-law and then her own parents. She earned an associate degree in Building Construction from Fresno City College in 1992, and became a skilled remodeler of her main residence and several rental houses. She then built her opus, an architect-designed home on ten acres in the Central Coast's wine country.
Julie is survived by her husband of 50 years, Ed; her children, Jodi Fitzpatrick and her husband, Marc Kerkochian, Jay Fitzpatrick, Beau Fitzpatrick (Kimberly); grandchildren, Jack, Julia and Benjamin; brother, Jeff Beaubier; and niece, Nike Beaubier.
She loved her family, her friends, her animals, her land and her art. Her smile, style, wit and warmth are missed.