Zama American Middle and High School


Classes of 1958 - 2020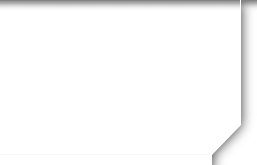 In Memory
Dr. Jacquelyn T. Hartley
Dr. Jacquelyn T. Hartley passed away in her sleep on December 14, 2012. She was 78 years old and a resident of Miami, Florida.
Mrs. Hartley is originally from Madison, FL, where she was her high school's valedictorian. She and Colonel Hartley met at Freshman Orientation in college.
Mrs. Hartley served as school nurse at Zama American High School and Zama Middle School from 1971 to 1974. She also served as the Yearbook Adviser.
She held a Bachelors in Nursing from Florida A & M University, a Masters from the University Maryland, and a PhD from Florida State University. She was the Florida Nursing Educator of the Year. She retired as Associate Dean of Nursing, Florida International University.
Survived by: Husband, Colonel Brodes H. Hartley, Jr., USA (Ret.); son, CDR Brodes H. Hartley, III, USN (Ret.); daughter, Jacquelyn "Kha" Hartley; grandchildren, Keith, Justin, Khristian, Jackie, Brodes IV, and Khaliah; and grandson, Tyler