Zama American Middle and High School


Classes of 1958 - 2020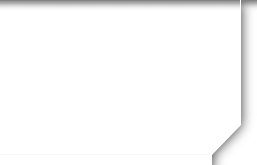 In Memory
Norman Graybeal VIEW PROFILE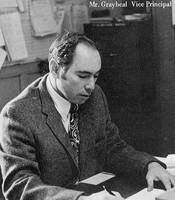 In Loving Memory
Norman Dwain Graybeal January 20, 1931 - May 22, 2013
Norman D. Graybeal passed away at Park Manor Rehabilitation Center in Walla Walla, WA, with his wife Minobu at his side. Norman began his life in Elgin, OR born to Lee and Dora (Lewis) Graybeal, the youngest of 6 children. Norman graduated from Elgin High School in 1949 and joined
the Navy in 1950 serving four years on the USS George DE-697.
During a leave, he met Doris A. Wagoner from Pilot Rock, Oregon and was married in 1952. After the Navy, Norm attended Eastern Oregon Normal School in La Grande, Oregon where he received his BS
in Education. Teaching took him all over the US and during his spare time obtained a Masters Degree in Education in Cedar Falls, Iowa and Masters Degree in Science in Missoula, Montana.
In 1969 he went to Japan to work for the Department of Defense as a math and science teacher at Sasebo Naval Base. After a year in Sasebo, he was promoted and sent to Camp Zama Army Base
where he became Vice Principal. Doris and Norm had three children, Brad, Douglas and Jennifer. They later divorced.
Norman met Minobu Kitazawa at Misawa Air Force Base in Japan and was married in 1981. They spent two years in Eugene, Oregon where Norm finished his PhD in Education Administration at the U of O. After returning to Misawa AFB in Japan, his career took him to the Clark AFB in the Philippines and Wurzburg, Germany before retiring in 1992 to College Place, WA. Norm and Minobu have two children, Michael and Kaori, both graduates of Walla Walla High School.
Norm was very active in the communities of College Place and Walla Walla with AMVETS Post 1111. He was a lifetime member of the NRA, AMVETS Gun Club, and American Legion.
He loved to hunt, fish and camp with his family.
He is survived by his wife Minobu Graybeal; five children: Michael and Desalyn Graybeal, Kaori Graybeal, Brad and Cathy Graybeal, Douglas and Tamara Graybeal and Jennifer and Israel
Vigil; five grandchildren: Brian Graybeal, Derik Graybeal, Alexis Graybeal, Raelee Graybeal, Gabriella Vigil ; and numerous nieces and nephews. He was proceeded in death by his parents, Lee and Dora
Graybeal; brother Ira Lee Graybeal; sisters Esther Thurner, Gertrude Sauter , Doshia Oliver and Verna Eckrich.
A Memorial Service will be Sunday, June 2, 2013, 1 pm at Mountain View –Colonial DeWitt, 1551 Dalles Military Road, Walla Walla, WA 99362, 509-525-3397. Friends may write
memories and sign the online guest book at www.mountainviewcolonialdewitt.com
Click here to see Norman's last Profile entry.