Zama American Middle and High School


Classes of 1958 - 2020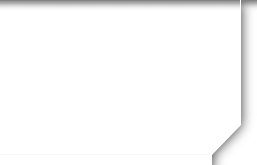 In Memory
Tom Hill - Class Of 1979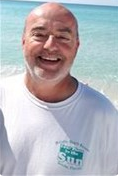 Thomas George Hill, age 57, of Mary Esther Florida, passed away on Friday, July 20th, 2018.
He was born on April 6th, 1961 to parents Jesse M. Hill and Kay R. Hill. He is predeceased by his father, Jesse M. Hill.
Tom was an avid fisherman, poor golfer, skilled scuba diver, and devout Alabama fan. He always spoke fondly of his time spent in Japan both as a youth and later as an air traffic controller for the Air Force. More recently, he was a garbage truck driver that loved entertaining children and talking with customers on his routes. He spent his free time relaxing with loved ones; whether it was dinner dates with his wife, watching Survivor with friends, sitting poolside in Destin with family, or taking his grandkids fishing. He put everyone above himself; he was a gentle soul to a fault. More than anything, he loved meeting people, and people loved meeting him. He brightened the day of anyone he met, and anywhere you go in the Florida panhandle, there is someone who knows…and loves…Tom Hill.
He is survived by his wife, Ami K. Hill; son, Jesse P. Hill; stepdaughter, Kathryn D. Hatches (husband Zachary); stepdaughter, Kayla E. Mulkey; grandson, Alberto Camryn Malave; grandson, Louis Cayden Malave; mother, Kay R. Hill; brother, Chris M. Hill (wife Barbara); brother, Albert D. Ridgeway (wife Robyn); along with several nieces and nephews.
A visitation was held Wednesday, July 25th, from 6:00- 8:00pm and a funeral service was conducted on Thursday, July 26th, at 10:00AM both at Emerald Cost Funeral Home, 161 Racetrack Road NW, Fort Walton Beach, FL 32547. Expressions of love and sympathy may be placed and viewed at www.emeraldcoastuneralhome.com.