Zama American Middle and High School


Classes of 1958 - 2017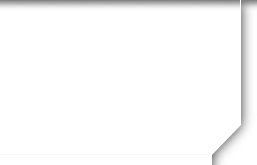 2019 Reunion Survey
Plans are underway for the the 2019 ZAA reunion in Nashville, TN. We've gotten initial bids from several hotels and determined that the most competitive room rate in a hotel with space to accommodate our group is $169 + taxes per night. Parking charges are running $32 for self-park and $37 for valet per day. The best priced/date flexible hotel is 2 miles from downtown and has a complimentary shuttle that will take people to Music Row and other downtown venues. We have gotten a little more date flexibility than in previous years where the only "low" rate was the week of July 4th. We also have the ability to plan an organized daytime activity in addition to the dinner/dance we normally have Saturday evening. So, before we start finalizing dates and hotels, we wanted to survey the membership to better understand headcount, the best date for the reunion and interest in adding an optional family-friendly daytime activity.
The information we've gotten from the Convention and Visitor's Bureau is that July 4th (which falls on Thursday in 2019) is a big holiday in Nashville which attracts at least 75,000 visitors. On the plus side, there is a big concert and a party atmosphere. On the negative side, there are crowds and traffic. So, please consider that in the feedback you provide on the date question.
As with all our reunion surveys, I think it is important to remind everyone that ZAA is making commitments based on the numbers. If you don't plan to come, please don't fill out the survey.
You must be a member to submit this survey. If you are a member please log in first. You can't submit this form until you've logged in.
* Answer Required

1)
Please indicate which weeks you would NOT attend a reunion.




Select all weeks that apply. Remember it is weeks you would NOT attend.
2)
* Based on the hotel cost information shared in the introductory paragraph, will you be booking a room?

Yes No
3)
If you answered yes to the previous question, which nights would you book a room?




Select all that apply.
| | |
| --- | --- |
| 4) | Which day works best for you to attend a family-friendly daytime event like a picnic at a water park or discounted tickets to a local attraction? |
5)
* If an optional family-friendly event in the $50/adult range (including a boxed lunch and park admission) were planned, would you attend?

Yes No
6)
What features would you like in a family-friendly daytime event?



| | |
| --- | --- |
| | Includes reserved group space and a meal |

| | |
| --- | --- |
| | Discounts admission to an attraction but does not include a group gathering or food |

| | |
| --- | --- |
| | Involves an outdoor attraction |

| | |
| --- | --- |
| | Involves an indoor attraction such as a museum |

| | |
| --- | --- |
| | Involves a river boat, reserved group space and a meal |




Check all that apply.
| | |
| --- | --- |
| 7) | * How many reunions have you previously attended? |