Zama American Middle and High School


Classes of 1958 - 2018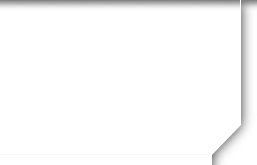 Optional General Jackson Showboat Cruise
The General Jackson has a midday show and buffet lunch. We'd like to tentatively reserve space now because it normally books several months in advance which makes reserving space for large groups difficult. The General Jackson cruise boards at 11 am and docks by 2:45 pm. There is a lunch buffet and a show while it is cruising down the Tennessee River. In order to ensure everyone arrives on time, we plan to charter buses to transport those who want to go on the cruise to and from the General Jackson's dock. The total cost for adults will be $77 per person (all taxes and fees inclusive) and includes bus transportation to/from hotel plus the cruise, buffet lunch and the show. The charge for children under 12 is $53.00 and also includes round trip bus transport. It would be scheduled on Sat., July 20, 2019.
In terms of other reunion costs here is a quick rundown:
Room rate: $169 per night ($197.27 with all taxes included)/Self-parking is an add'l $28 + tax per night
We can't finalize the reunion registration fee yet, but anticipate it will be close to the $130 charged at the Seattle reunion (it will include a Friday night reception, annual meeting coffee and pastries, and the Saturday night dinner dance)
There will be an optional Friday night event organized by the decade groups and an optional Sayonara breakfast in a private room and those costs are not included in the registration fee
If you aren't attending the reunion or have no interest in the General Jackson Showboat cruise, please do not check yes on this survey. If you are planning on attending, please list the total number of people (including yourself) who plan on going on the cruise. If you and your spouse/significant other both receive survey forms please don't double count your numbers. We don't have to give firm numbers until June of next year, but we do need to give an estimate now to make sure we'll have space and we want to give as accurate an estimate as possible.
You must be a member to submit this survey. If you are a member please log in first. You can't submit this form until you've logged in.
* Answer Required

1)
* Are you planning on signing up for the optional General Jackson Showboat Cruise at the Zama Alumni Association Reunion?

Yes No
| | |
| --- | --- |
| 2) | * How many adults/children will be in your party? |