Zama American Middle and High School


Classes of 1958 - 2020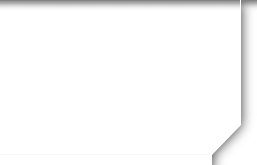 In Memory
Marilyn Chaisson-Goo - Class Of 1975
Here is the obituary which was written by John Chaisson ('78).

**************************************************************************

Marilyn Marie Estelle Chaisson-Goo Ph.D
1957 - 2009
Marilyn passed away on September 17, 2009 after a lengthy and courageous battle fighting Lymphoma for 23 years. Marilyn was a long time resident of Maui and many knew her because of her random acts of kindness and generosity towards others. She was always there offering help and support for those around her that needed it. Marilyn also loved her pets. Her dearest pet was Oliver, her white Shar Pei.
She did not let her illness slow her down. Her passion was children with special needs. Marilyn helped co-found and volunteered much of her time at the Akamai Integral Learning Institute in Maui. She devoted much of her time to this pursuit. This was a safe place where all children with special needs would come and feel welcomed. Here they learned by following a curriculum designed to help each child individually. Marilyn felt strongly about motivating children with special needs towards a life of learning and personal independence.
Marilyn attended Boston University and earned a degree in Special Education. She received her Master's degree at Texas A&M in Kingsville, Texas. She was also a Ph.D candidate at the California Institute of Integral Studies. She believed in life-long learning and practiced it in her own personal life. For her, every day was a day to learn and bring about change in one's own life.
In memory of Marilyn, please make any donations to American Cancer Society of Maui - 95 Mahalani Street Room 27, Wailuku, HI 96793 - (808) 244-5553.
Marilyn is survived by Leslie Goo, her life-long companion and high school sweetheart; Yoshiko Chaisson of Texas; her brothers John (Zama Alum - '78) and Edward and her niece Ashley.